Brand articles and brand service
Meat as a brand
Since it's foundation in 1981, the Hamburg company "Prime Meat" has specialised itself on the import of high class meat delicacies from New Zealand and Australia.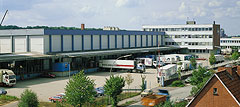 Success through quality
Apart from the proverbial meat quality and the portioning, suited, by German standards, to demand, we have developed a complete product line that exhibits all the characteristics of a classic brand article: a succinct brand label, display-sturdy SB vacuum packaging, clear product statements and user-friendly application instructions.
Service is range
However, a first class product range also requires a corresponding service.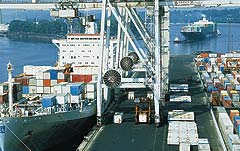 For this reason alone, Hamburg, Germany's biggest meat importer, is an ideal location. But we want to offer our Customers more service still and that's why we're there, where our products coming from New Zealand are centrally delivered: in the MUK Cold Store Rondenbarg 25 in Hamburg-Bahrenfeld.
With the MUK Cold Storage organization and our other contracted forwarders, we are in a position to supply directly to any region in Germany, thanks to the know-how of these companies.
So our Customers can rest assured that they're not only getting the fantastic New Zealand meat delicacies from one source but above all from the original source.